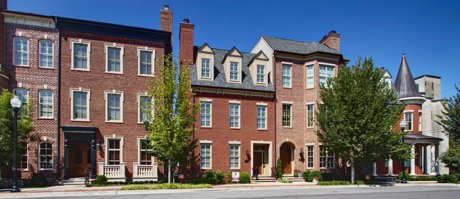 Brownstone home buyers and sellers ask this question more than any other. The short answer--a Brownstone is only worth what a ready, willing and able buyer is willing to pay for it at a given time.
This value is constantly fluctuating depending upon buyer's needs and what is actively on the market. There is no definitive way of determining a Brownstone's value. That's why it's so important to have an experienced Franklin TN REALTOR® who can interpret the sales data for you.
In an effort to provide buyers and sellers with accurate sales information for the Brownstones, we have provided the most recent market report below:
ACTIVE: The Brownstone homes that are currently on the market. This includes homes that may be under contract with contingencies, such as, financing, appraisal, home inspection and sale of home. The homes already under contract with contingencies will have the contingency type listed clearly next to the status.
UNDER CONTRACT: The Brownstone homes that are under contract and all contingencies satisfied waiting to close.
SOLD: The Brownstone homes that have successfully closed in the last 12 months.
Don't mistake this information as a comprehensive value of a Brownstone home. Many things must be taken into consideration when buying or selling a home, including location, features, improvements and market conditions.
With 92% of buyers beginning their home search on the internet, your Brownstone needs to have the best coverage possible. This goes way beyond just syndicating your home to other websites. Through the use of social media and blogging, you can increase your homes chances of being found in the search engines. This is something many agents haven't even begun to understand.
Proactive internet marketing attracts a global audience. People are moving here from other parts of the world. You want to get your Brownstone in front of these buyers for a better opportunity to sell.
The internet has become the first showing. Professional photographs are a must to showcase the many features of your Brownstone. But marketing needs to extend way beyond the photography. You want your home to stand out from the others in the neighborhood. You can accomplish that through the use of a single-property website and proactive marketing efforts targeting specific buyers.
Not convinced that Franklin Homes Realty LLC leads the pack in internet dominance, let us Google that for you. As you can see our website, www.FranklinTNHomesforSaleOnline.com, ranks on the first page of Google. We are the only local real estate company to do that. The other spots are taken by national real estate sites and
brokerages. This placement isn't due to ads. The only way to rank in these spots is by being recognized as an authority on Franklin TN real estate by Google. As a result of this premiere ranking, our website gets 20,000 visitors each month. That's a whole lot of people looking for information on Franklin real estate.
Curious how we do this? When you get ready to sell your Brownstone, call Franklin Homes Realty LLC at (615) 495-0752 and we'd be happy to share how we can do this for you.