BUYING YOUR FRANKLIN TN HOME
You've decided to buy a home in Franklin, Tennessee and you don't know where to begin. Let us start by saying you came to the right place. We'll outline the quickest way for you to be successful in this highly-competitive housing market.
FIND A BUYER'S AGENT TO HELP YOU!
Buying a home isn't as easy as it looks, especially if you're new to the Franklin housing market. Many buyers think with the wealth of information available online and the ease with which they can search for homes, a buyer's agent isn't necessary to the process. Be warned, don't go it alone.
You will benefit from professional assistance. Not to mention, it's a free service to you. Plus, real estate agents often know about homes coming on the market before the general public. These are just a few of the reasons why a local Franklin REALTOR® will be beneficial.
Whatever you do, don't call the listing agent. Many home buyers think they'll have an advantage if they use the listing agent, or even worse, that there will be a cost savings to them. Neither of these are true. The listing agent works for the sellers. It's his job to get the most money for the sellers. When you call the listing agent, you'll have no representation at all. You want someone who is going to lookout for your best interests.
There are several ways to find an experienced local real estate agent. Search engines are a good place to start. Be sure any agent you choose has a good website with the ability to send you property updates daily. It will become a necessary tool to aid you in your home search. You want to review the agent's website and peruse their blog. This is a great way to find a knowledgeable Franklin REALTOR®.
Things you should know about buyer's agency:
A buyer's agent represents your best interests. He/she has a fiduciary responsibility to you only. He does NOT work for the sellers in any capacity. You will be better served by an agent who works with buyers solely or who derives the bulk of their business from buyers.
Interview agents until you find someone you trust; someone who makes you feel comfortable. Just because an agent has a real estate license, doesn't mean he's competent. In our very hot seller's market, new agents enter the market everyday. Many of these agents don't have a clue about the best way to advise buyers. It's best to hire an agent with experience. Agents who have a handle on technology can be an added bonus to you. They know how to get documents signed quickly which increases your chances in multiple offer situations.
Choose a local specialist; someone who works exclusively in the market you desire. During your first conversation with an agent ask questions about neighborhoods, schools, recreation; things that are important to you. You'll know in pretty short order how well the agent knows the market you desire. Many Nashville agents work the entire metro area. Agents who work exclusively in one area are more knowledgeable about that area.
How proactive will the agent be in finding you a home? The housing inventory is very low right now. You need an agent who uses sources other than the multiple listing service to find you a home. Someone who will actively look for homes not yet on the market.
Availability for viewing homes. The sooner you get in to view homes, the better chance you have of winning the home. Yes, winning is the right word choice. You will likely have competition. Hesitate even a day and you may miss an opportunity to win that home. An agent who doesn't have time to show you new listings as they come on the market, may cost you your dream home.
Buyer's agents may ask you to sign a buyer's broker agreement. Don't hesitate to do this; you'll get preferential treatment from an agent you've committed to exclusively. Not to worry, the buyer's agent's commission is paid by the listing brokerage.
GET YOUR FINANCES IN ORDER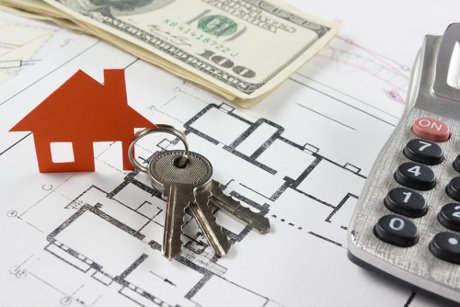 In our very competitive housing market, many sellers won't even consider an offer made by buyers who haven't secured their financing. While the Tennessee Purchase and Sale Agreement gives buyers three days to make their loan application, many sellers will require a pre-approval letter be submitted with the buyer's offer to purchase. If you find your dream home on a weekend and you haven't spoken to a lender, it's unlikely you'll get that in time to include with your offer.
Your real estate agent should be able to refer you to a good local lender. It's against the law for lenders to compensate real estate agents for referrals, so generally, an agent will refer you to someone they've worked with previously who provides low interest rates and good service.
Your lender choice will be crucial to your home buying success. He'll help you with the following:
Order a credit report. The first thing your lender will do is run a credit report. Your credit score determines the interest rate you'll pay so you'll want that number to be high. If there are delinquencies or credit disputes, your lender can advise you on the best way to remedy these things. During this process, it's important not to open or close any lines of credit.
Determine a down payment. Down payments generally range between 3.5% to 20% depending upon the loan program you choose. An FHA loan has the lowest minimum down payment at 3.5%. There's no maximum to the amount you can put down. The more money you put down, the more equity you'll have in your new home.
Pick your loan program. Your lender is the best person to advise you on the right loan program for you. This is determined by your credit score, loan-to-income ratio and down payment. Many first-time home buyers will choose FHA loans because they have low down payments, competitive rates and allow some or all of your closing costs be paid by the sellers. However, these loans do include additional fees that will be rolled-over into your loan. Talk through all the details with your lender prior to choosing a loan program.
Provide a pre-approval letter. As mentioned earlier, many sellers won't even consider an offer received without the inclusion of a pre-approval letter. Your lender can provide this so when you find the right house, you're ready to write an offer.
BEGIN YOUR HOME SEARCH
In all likelihood, you've already begun your home search online. We strongly advise you not actually view homes until you've chosen a real estate agent and met with a lender. Many buyers start by looking at homes. Only to learn later they don't qualify for the homes they've been viewing. Don't make this mistake.
While this is the fun part of home buying, it can be stressful; depending upon your price point and the availability of homes. For first-time home buyers with a limited budget, the process can be very stressful. Another good reason to have an agent working on your behalf and a lender already lined up.
The condition of your local housing market will influence your ability to find the right home. In the best case scenario, your real estate agent will show you several homes before you need to make a choice. This is much easier to do in a buyer's market. However, if your area is experiencing a seller's market, you'll have to judge each home on its own merits. You may not have an opportunity to view other homes before making a decision.
Try to withhold judgment until you've viewed a home in its entirety. Don't dismiss a potential home because of superficial issues. Things like paint color and landscaping can be easily changed.
Ideally, your home search with look something like this:
Meet with your buyer's agent for a consult. Too often buyers wait until a house comes on the market to contact an agent for help. Buyers should enlist the help of an agent prior to viewing homes. Meet with that agent to discuss your criteria, share any information your lender has provided and discuss your timing. This is the ideal time to discuss whether you have a home you need to sell prior to making an offer and what should be done prior to actually viewing homes. Your agent will have some insights on possible neighborhoods or locations that suit your criteria.
Tell your agent which online home listings you'd like to view. We all know you've been looking at homes online. If you've already seen homes of interest, share those with your agent. She will provide you with details not disclosed in online sources. In addition, he/she will be able to get information from the listing agent that you won't. Don't go calling that listing agent yourself. Let your agent earn his or her paycheck by doing this for you.
Have your agent preview homes. You'd be surprised how quickly an agent can rule out a potential home just by viewing it prior to showing it to you. Online photos aren't always a good indication of location. Listing agents intentionally leave out photos with large power lines backing to the property or some other deterrent. Some agents may refuse to do this. In a hot seller's market, there may not be enough time for your agent to accommodate this request.
Only view homes meeting your exact criteria. There is no need to view homes that don't meet your search criteria. It's a waste of time for everyone involved. The only exception to this rule is if you are willing to adjust your search criteria. In markets with limited inventory, buyers should be prepared to make adjustments to their criteria as needed.
Consider all homes on the market including fixer-uppers, new construction and overpriced homes with longer days on the market. This is especially important in markets with low inventory. Sellers may be more negotiable on price after their house has sat on the market awhile.
Attending open house events. Attending open houses will help you become better acquainted with features you desire. Remember to tell the hosting agent you're already working with a buyer's agent.
When you are buying a home in Franklin TN, everything matters! Franklin Homes Realty LLC is here to guide you through the process. We have our pulse on the market and do what it takes to find you a Williamson County home.
We do not simply rely upon the multiple listing service. We search for homes meeting your criteria. If you are a relocation buyer, we will video homes for you, FACETIME or SKYPE the first showing. This will help you determine if you need to make the trip to see the property first-hand.
TIME IS OF THE ESSENCE
In our current real estate market, we can't stress enough the importance of hiring a team of real estate agents who KNOW the local market well and act on your behalf as a Buyer's Agent. Our website is designed to keep you notified about the housing market. Daily property updates are sent to you each morning. Don't hesitate even a day to contact us for a showing.
Since we work as a team it is very rare that one of us is NOT available to show you homes when YOU'RE ready to see them. We will make OUR schedule work with YOUR schedule. As your buyer's agents, we want to get in into homes meeting your criteria immediately.
It's NOT our goal to "sell" you. We let the homes do that. We are merely "consultants". Our goal is to educate you about the home buying process so when the right home comes along, you'll have the knowledge you need to buy your home. More than 50% of our business is relocation buyers. We will act as your local guides making the most of your visits here. We have been successfully helping buyers for over a decade. As a matter of fact, buyer's agency is our specialty. We know what it takes to get you into your new Franklin home.
Let Franklin Homes Realty LLC work for you and we'll share all the ways we'll successfully help you find your new home!
We'll also provide you with the names of local vendors who have proven to be excellent in their fields from mortgage lenders to home inspectors to contractors. Our clients are always treated with professionalism and respect. We'll be your advocates through the process and negotiate fully on your behalf.
We know you are looking for the best way to find your new Franklin TN home. Your choices are often over-whelming from Google searches to the many national websites to local brokerage and agent websites; often confusing you about which is the best source to use.
As a consumer, you end up registering on multiple websites only to be bombarded with emails and reports. You begin to wonder which Franklin TN REALTOR® is the best one to help you navigate the home buying process.
A NOTE ABOUT BUYER'S AGENCY REPRESENTATION
Our website was designed to provide easily accessible information about the home buying process. In addition, we have created thousands of neighborhood pages to assist buyers in their home search. This site was NOT created as a tool for other REALTORS® in our local market. And yet, many home buyers use our site because they've learned it's the absolute best source for finding the homes they desire.
We don't understand why any buyer would use an agent who doesn't provide them with this type of information or the ability to search for homes so effortlessly. If you currently have a written buyer's agency agreement with another agent, Tennessee law prevents us helping you. All questions and inquiries should be made to your local agent. That's why the first question we ask buyers when they contact us is whether they are working with a real estate agent.
For those who have not committed to an agent in writing, we encourage you to contact us to discuss exclusive buyer's agency representation as explained in the content above. If you would like Franklin Homes Realty LLC to represent you, call (615) 495-0752.
NEW TO MARKET TODAY!
Start Your Search
Information Is Believed To Be Accurate But Not Guaranteed. Some or all listings may or may not be listed by the office/agent presenting these featured properties. Copyright 2023 MTRMLS, Inc. RealTracs Solutions.