Indian Point Homes for Sale
Why Do People Live in Indian Point?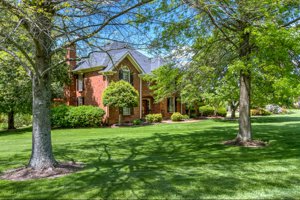 Indian Point is located in Brentwood TN just 13 miles south of Nashville; east of Interstate 65 off Concord Road. The location is ideal for homeowners looking for an easy commute to Nashville and just minutes from shopping and dining. Indian Point offers large lots in excess of an acre and is a short walk or bike ride to Crockett Park.
What's the Indian Point Neighborhood Like?
There are approximately 250 homes in Indian Point, ranging in size between 2,300 to 6,000 square feet. While the first homes were built in 1978, construction of this neighborhood was not complete until 1990. You will see everything from a three-bedroom, two-and-a-half bath to a seven bedroom, four bath. Lot sizes range between an acre to 2.5 acres which provides families with children lots of room to run around.
There is a walking trail from Arrowhead Drive to Crockett Park. This gives residents easy access to baseball, soccer, lacrosse and football fields. There is also a large playground and tennis courts. Many Brentwood and Franklin residents take advantage of the summer concert events here and the 4th of July Firework display. Having walking access to the park is so convenient during these special events.  Crockett Elementary and Woodland Middle Schools are adjacent to Crockett Park; making Indian Point an ideal location.
What Amenities are Offered Near Indian Point?
In addition to the wonderful amenties offered at Crockett Park, Indian Point is minutes from the Brentwood Library, Williamson County's Indoor Sports Complex and the YMCA. It's a short drive to the Brentwood Town Center and the Cool Spring Galleria retail area. While Nashville is approximately a 15 minute drive, there are ample entertainment opportunities right within Brentwood including Town Centre Theatre. For those who travel a lot for business, the Nashville Airport is within 20 minutes.
What Schools Will Indian Point Students Attend?
Indian Point is zoned for highly ranked Williamson County Schools. Students will attend Crockett Elementary, Woodland Middle and Ravenwood High Schools.
Let Us Help You Find Your Indian Point Home.
Below is a complete list of the homes currently listed in Indian Point. For a private showing or more information,
call Franklin Homes Realty LLC at (615) 495-0752.
No current listings, please check back later.