WESTHAVEN HOMES FOR SALE
WESTHAVEN REAL ESTATE
Westhaven is located on the west side of Franklin Tennessee off New Highway 96 West.
It is a Traditional Neighborhood Development (TND), also known as a village-style development. TNDs include a variety of housing types, a mixture of land uses, an active center, a walkable design and often transit options within a compact neighborhood area.
To qualify as a TND, Westhaven provides many housing types, a network of well-connected streets, a variety of public spaces, and amenities including stores, school and businesses all within walking distance of homes. It has been designed to be a self-sustaining community. As such, there is a grocery store with pharmacy, restaurants, coffee shops, medical offices and businesses located right within the neighborhood. This provides residents with easy accessibility to shopping and services.
Buyers will find a wide variety of housing options from one-level condominiums to large estates. It is a golf cart community, allowing residents to travel from one location to another within the community without using a car.
WESTHAVEN COMMUNITY AMENITIES
Westhaven has so many features to offer, it's hard to know where to begin. The variety of housing and the outstanding community amenities make this a popular neighborhood for many. Buyers will find one-level condos, multi-level townhomes and luxury homes, all located within this neighborhood.
Southern Land Company incorporated a Traditional Neighborhood Design when planning this subdivision. The homes are close together with small front yards and front porches designed to encourage residents to get out and meet their neighbors. You will find residents taking advantage of their front porch enjoying a glass of wine and greeting neighbors.
The Residents Club House in Westhaven is 15,000 square feet and includes a 40 seat theater, fitness room, weight room, movement studio offering exercise and yoga classes, arts and crafts studio, game room and banquet room.
There is also a 12-acre lake, community fishing ponds, parks, walking trails, a full-time activities coordinator, resort-style pools, lighted tennis courts, a Town Center and on-site greenhouse. Having a greenhouse and landscape crew right on-site keeps the neighborhood beautifully manicured with the most amazing flowers.
There are five swimming pools in Westhaven; a heated, saltwater lap pool, two resort-style pools with 119 foot water slide, a kiddie pool and a play and spray playground. There is plenty of green space with passive parks and playgrounds. The stocked fishing pond allows hours of endless fun for the whole family.
Residents especially like the added convenience of shopping and dining offered right in the neighborhood. Having a Kroger grocery store right there is so convenient. A very popular coffee shop, High Brow Brew is ideal for grabbing a quick cup of coffee. The dining additions of Oscar's Taco Shop for quick, authentic Mexican food and Scout's Pub for pub fare make Westhaven a favorite dining destination. The Academy of Westhaven, a preschool, and Pearre Creek Elementary are both located right within the community.
Westhaven has a full-time activities coordinator. This person oversees the many activities offered in the subdivision including the annual Westhaven Porch Fest, Hot Air Balloon Festival, the Westhaven Farmer's Market, as well as, a variety of classes and seminars offered throughout the year.
WESTHAVEN GOLF CLUB
The Westhaven Golf Club, is an 18-hole private golf course designed by Arthur Hills located within the Westhaven neighborhood. The course is configured away from the homes in the neighborhood so no homes line the course to detract from your play. This challenging Par 72 course measures 7,000 yards and includes five sets of tees, bent grass greens and a variety of bunkers--something for every skill level.
Not a golfer? No worries. Westhaven Golf Club also offers social memberships giving residents the opportunity to enjoy the beautiful views of the hills and ridge lines found on the course.
With so many amenities located right within the neighborhood, you wonder why anyone would ever venture out.
ACTIVITIES NEAR WESTHAVEN
Westhaven is also located within a few minutes drive of historic, downtown Franklin and the village of Leiper's Fork. This gives residents quick access to dining and entertainment options including Puckett''s Grocery, Zolo's Restorante, 55 South, Cork and Cow and The Red Pony.
People travel from miles around to enjoy the shopping and quaint boutiques found in historic, downtown Franklin. In addition, the Franklin Theater offers live theatrical and musical performances, as well as, your favorite movies.
There is also an abundance of shopping and galleries and boutiques in Leiper's Fork.
WESTHAVEN SCHOOLS
Westhaven is zoned for the highly-ranked Williamson County Schools. While Pearre Creek Elementary is located right within the neighborhood, it also serves other Franklin neighborhoods located on the west side.
When the neighborhood has reached its full capacity, it's unlikely that all the children within the neighborhood will attend Pearre Creek. It's important to remember that school zoning is constantly changing and should be verified prior to submitting an offer. Children currently attend:
Pearre Creek Elementary
Hillsboro Middle School
Independence High School
WESTHAVEN NEW CONSTRUCTION
Approximately 50% of the homes currently available in Westhaven are new construction. When this neighborhood is complete, there will be 2,700 homes; making it the largest subdivision in Franklin.
Only interested in Westhaven new construction homes for sale, just click the link provided.
SELLING YOUR WESTHAVEN HOME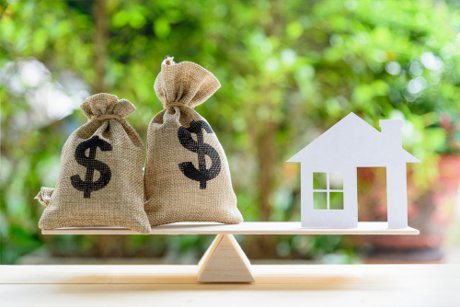 Selling your Westhaven home has become an even greater challenge because of the competition from Westhaven Realty. While Westhaven Realty is keeping home prices high, they also steer buyers to their new construction homes, rather than existing homes.
The local media recently reported that 100 buyers are moving to the Nashville area daily. That's a lot of home buyers. Guess what? These buyers aren't driving neighborhoods hoping to see your FOR SALE sign. They aren't even attending open house events. These buyers are shopping from the comfort of their home 24 hours a day, 7 days a week.
The question you should be asking yourself as a home seller, "How do I get my Westhaven house in front of these out-of-town buyers?"
Below is a photographic tour of one of our Westhaven listings. This tour includes a 3-D tour, photos and a professionally measured floor plan. The below listing was purchased by our client as a new construction home. The listing through the builder stated that the house was 2,213 square feet. When the owner decided to list his property, we had the home professionally measured and found that the square footage was understated by the builder; a common problem in new construction. The house was actually 2,364 square feet. More square footage means more money. That's why we have every home professionally measured; to get the most money for your home.
Take a look at the 3-D tour. Not only, can you see a 360° view of the interior of the house, but you can also see a 360° tour of the exterior. Making it much easier to sell your home to out-of-town buyers who would like to see the surrounding homes in your neighborhood before making a visit here.
Our goal is to do whatever it takes to sell your home! Including a professional measurement and 3-D tour is the best way to get the most money for your home.
We've made it even easier to learn what your Westhaven home is worth. Just click the photo below and be taken to our instant valuation tool.
Not quite ready to sell but want to keep apprised of the Westhaven real estate market? Just click the link and register for monthly Westhaven market report updates right to your email address. We've made it easier than ever for sellers to have valuable information about Westhaven housing prices.
When the time is right, just give us a call at (615) 495-0752 and we can get your home on the market.
WESTHAVEN REAL ESTATE AGENTS
As experienced Westhaven real estate agents, we are here to help you find the right home. Our vast knowledge of Westhaven and the Franklin area can help guide you through the process.
Buyers should remember to hire a Buyer's Agent, even when purchasing new construction homes. A Buyer's Agent will represent your interests during the transaction.
As a Westhaven REALTOR®, Tammie White has assisted many home buyers searching for new construction She has experience working with the staff and agents of Westhaven Realty and knows their expectations when it comes to buying Westhaven new construction. The best part...her fees are paid by the listing broker which provides you with peace of mind without an added cost to you.
Below is a complete list of the homes currently available in Westhaven, including new construction. This list is updated every 5 minutes so you won't find a more complete list of homes. We've given you the ability to search like a real estate agent and view the listings in our MLS before other sites like Zillow or Realtor.com show them.
Westhaven home sellers will benefit from our expertise in internet marketing through our website, blogging and social media. Just pick up the phone to learn how we can get your Westhaven home in front of the right buyers.
It is always our pleasure to assist both buyers and sellers with all their real estate needs.
Start Your Search
Information Is Believed To Be Accurate But Not Guaranteed. Some or all listings may or may not be listed by the office/agent presenting these featured properties. Copyright 2023 MTRMLS, Inc. RealTracs Solutions.