CARLISLE HOMES FOR SALE
CARLISLE REAL ESTATE
Carlisle homes for sale in Franklin TN, also known as, Gates at Carlisle are located just west of historic, downtown Franklin off New Hwy 96 in Williamson County. This gated neighborhood is ideal for buyers looking for small yards with low-maintenance. The Cottage Homes appeal to those who are looking to downsize and simplify their life. It is one of the few gated neighborhoods in Franklin TN.
CARLISLE NEIGHBORHOOD AMENITIES
There are approximately 100 homes in the Carlisle neighborhood of Franklin TN. They generally range between 2,800 to 4,500 square feet. The homes were built between 2002 to 2010 by various custom builders. The homes are reminiscent of early 1900's architecture street-lined sidewalks, picket fences, and manicured hedges. They have a minimum two-car garage with some custom lots having detached garages. One of the attractive features of this neighborhood are the courtyard homes which have a small front yard and a courtyard. The monthly HOA fee includes the landscaping and lawn care of these homes. However, the larger homes have up to a third-acre lots. There are several areas of green space including the central area with a gazebo and a two-acre lake.
ACTIVITIES NEAR CARLISLE
Carlisle is just minutes to historic, downtown Franklin where you will find lots of shopping, eateries and entertainment venues, including the Franklin Theatre which offers movies, live theatrical performances and music groups. It also has close proximity to the village of Leiper's Fork where you will find quaint galleries and shops. Leipers Fork is home to the well-known Puckett's Grocery. This grocery includes a restaurant and live music is performed in the evenings. You might even run into Vince Gill or one of the Judds as this is a favorite of theirs. Visitors come from miles around just to eat at Puckett's.
CARLISLE SCHOOLS
Carlisle homes for sale in Franklin TN is served by Franklin Special School District (FSSD) for elementary and middle school and Williamson County Schools for high school. Carlisle children are located in a dual zone. They should contact Franklin Special School District directly at (615) 794-6624 to know which school their children will attend. Depending upon the grade, children will attend:
Poplar Grove Elementary or Johnson Elementary
Freedom Intermediate or Freedom Middle School
Franklin High School
While Franklin Special School Dist is a highly-desirable school system due to it's low student to teacher ratio, buyers should know there is an additional tax assessment to homes zoned in FSSD.
SELLING YOUR CARLISLE HOME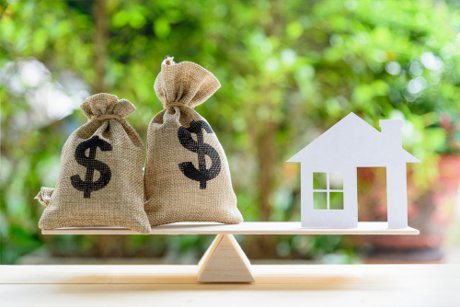 The local media recently reported that 100 buyers are moving to the Nashville area daily. That's a lot of home buyers. Guess what? These buyers aren't driving neighborhoods hoping to see your FOR SALE sign. They aren't even attending open house events. These buyers are shopping from the comfort of their home 24 hours a day, 7 days a week.
The question you should be asking yourself as a home seller, "How do I get my Carlisle house in front of these out-of-town buyers?"
Below is a tour of one of our listings. This tour includes a 3-D tour, photos and a professionally measured floor plan. We can do the same for you, making it easier for buyers to find your home.
We've made it even easier to learn what your Carlisle home is worth. Just click the photo below and be taken to our instant valuation tool.
Not quite ready to sell but want to keep apprised of the Carlisle real estate market? Just click the link and register for Carlisle market report updates right to your email address. We've made it easier than ever for sellers to have valuable information about Westhaven housing prices.
When the time is right, just give us a call at (615) 495-0752 and we can get your home on the market.
CARLISLE REAL ESTATE AGENTS
As experienced Carlisle real estate agents, we are here to help you find the right home. Our vast knowledge of Carlisle and the Franklin area can help guide you through the process.
As a Carlisle REALTOR®, Tammie White has assisted many home buyers searching for new homes.
Below is a complete list of the homes currently available in Carlisle. This list is updated every 5 minutes so you won't find a more complete list of homes. We've given you the ability to search like a real estate agent and view the listings in our MLS before other sites like Zillow or Realtor.com show them.
Carlisle home sellers will benefit from our expertise in internet marketing through our website, blogging and social media. Just pick up the phone to learn how we can get your Carlisle home in front of the right buyers.
It is always our pleasure to assist both buyers and sellers with all their real estate needs.
No current listings, please check back later.